Scaly-breasted Lorikeet...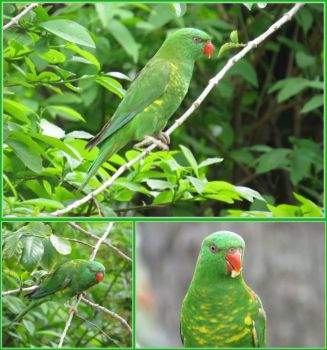 Why are you reporting this puzzle?
We had a pair of them visiting the bird feeder on Sunday morning - the first time we'd seen them since last December!
They are called 'Scaly-breasted' because the yellow feathers are arranged like fish scales on the breast area. They're slightly smaller than the Rainbow Lorikeets - who were being bossy as usual - and not letting them onto the feeder at the same time.