Jasper and Jinx (Tom and Jerry)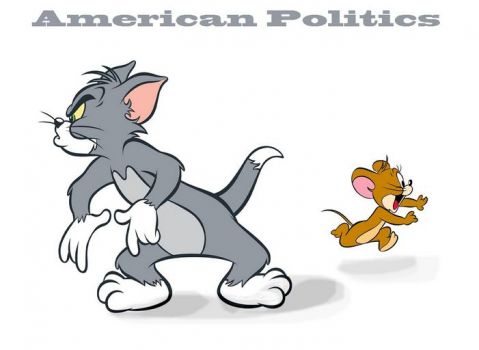 Why are you reporting this puzzle?
Today in 1941 two animators named William Hanna and Joseph Barbera released a new cartoon to television called 'The Puss Gets The Boot'. This cartoon sets the main plot line for more than 150 Tom and Jerry cartoons in the future. In this cartoon, Jasper our favorite gray tabby cat, is faced with the challenge of trying to catch a brown mouse named Jinx. They start running after one another, and after a while Jasper runs into a indoor plant pot while chasing Jinx, resulting into it smashing into his head. His owner an African - American woman named Mammy Two - Shoes warns him not to break anything else inside the house or he'll be kicked out for good. Of course Jinx overhears this and tries everything in his power to ensure just that occurs. Even though Jasper is frightened of the threat as he should be, he still chases Jinx. And in the end is kicked out of the household by Mammy Two - Shoes with Jinx watching happily from his mouse - hole. After this cartoon, William and Joseph didn't think the names really clicked to the watcher's appeal. So the animators kept trying and eliminating names for their next cartoon. Eventually they both thought and agreed on the names Tom and Jerry. These partially reborn characters debuted in the two animators' next cartoon, 'The Midnight Snack'. Eventually the names stuck, giving the famous Cat and Mouse their names and start on their way to fame.