Primate House Atrium
Primate House Atrium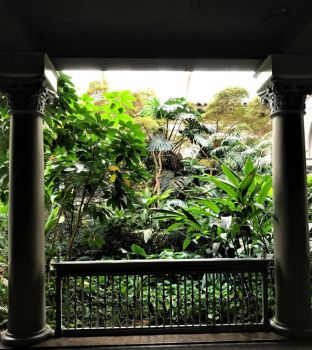 Why are you reporting this puzzle?
Saint Louis Zoo 10.02.19 On this very hot day I only did a quick walk about.

When the Primate House was renovated in 1977, the original Spanish-style architecture of the 1925 structure was preserved. The atrium originally held a large, high cage in which Siamangs were exhibited. That was removed and the area was heavily planted with tropical plants.