Red breasted grosbeak visits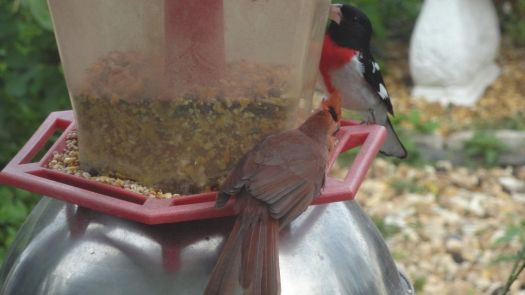 Why are you reporting this puzzle?
This little guy came today for the first time and stayed quite a long time, over 3 hours, mostly sitting on this feeder and our other feeder. He watched from the other feeder while the female was on the ground eating seeds. Just a beautiful bird and he is brand new to us. Male cardinal joined the grosbeak for a snack, too.