Possum and Baby ..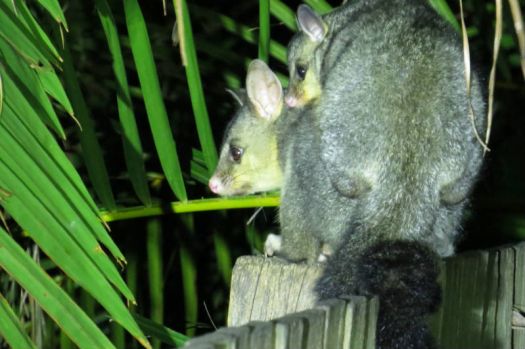 Why are you reporting this puzzle?
...on the back fence last night - 7.30pm. These are Brush-tailed Possums, and we also see Ring-tails, which have no fur on their tails.
This morning we found the single bird feeder knocked to the ground - it hangs from a nylon rope - so these two were probably the culprits!
Luckily, I'd removed the pottery dishes from the main feeder - so nothing got smashed!

Brisbane, Australia.
How does the notifications system work?

When you hold an account on Jigidi, you will receive notifications when someone tags you, upon a new comment on a puzzle you follow and upon new puzzles from a puzzle creator you follow.