Possum and Baby ..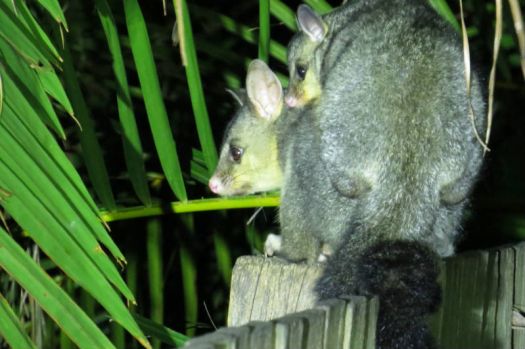 Why are you reporting this puzzle?
...on the back fence last night - 7.30pm. These are Brush-tailed Possums, and we also see Ring-tails, which have no fur on their tails.
This morning we found the single bird feeder knocked to the ground - it hangs from a nylon rope - so these two were probably the culprits!
Luckily, I'd removed the pottery dishes from the main feeder - so nothing got smashed!

Brisbane, Australia.
What is the filter for?

Some puzzles are shown behind a filter. These puzzles are within our guidelines but still is material of which some will take great offence. Read more about the reasons and workings of the content filter and how you can set your account up to either see or not see puzzles that are shown behind a filter.