Woodbury Fire from Sedona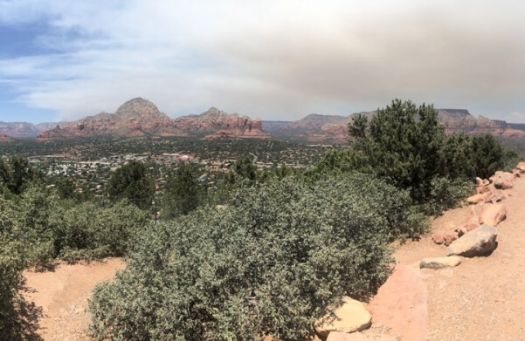 Why are you reporting this puzzle?
Today is suppose to be the most challenging day yet for the 877 fire fighters. Fire has consumed 50,494 acres and is at 41% containment. Fire fighters do not expect full containment until the monsoon weather arrives, which isn't showing in the 10 day forecast.
Do you know how to save puzzles for later?

If you want to save a puzzle for later, you can bookmark it, and it will stay in your bookmarks – waiting for you ☺