Mount Kilimanjaro National Park, Tanzania, Africa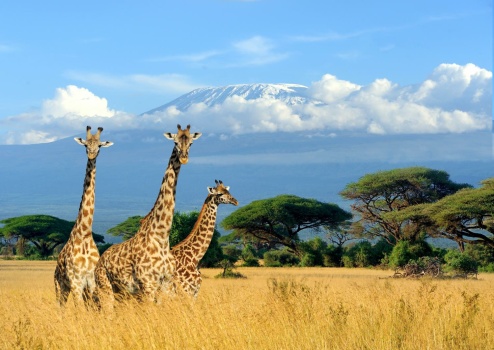 Why are you reporting this puzzle?
Well, hello there!
Today we visit
Mount Kilimanjaro National Park
in Tanzania in East Africa. And by its looks, we've been spotted by these three glorious giraffes that seem curious about our next move.
Kilimanjaro National Park was established in 1973 and is in Tanzania. It is named after Africa's highest point, Mount Kilimanjaro, which you see in the background. 4,900 meters from the base and 5,895 above sea level.
But enough with the information, how about we just sit quietly and enjoy the moment, hoping we don't scare the beautiful giraffes off...♥
Are you a competitive or more a meditative solver?

You can adjust whether to have the timer show or not when you solve your puzzles. You'll find how to in our puzzle player guide.