A reproduction, full porcelain Brigid Google doll.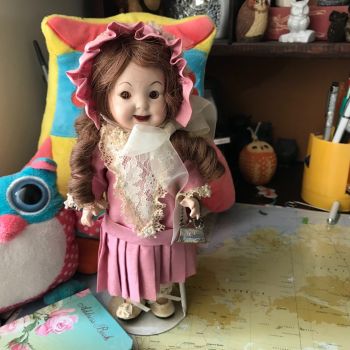 Why are you reporting this puzzle?
Dressed in a fashion to suit her age. All clothes made by me. She carries a little silver handbag that opens. I needed to make another layer of clothes, ie another petticoat, to have been able to enter her into a show.