Cawdor Castle, Scotland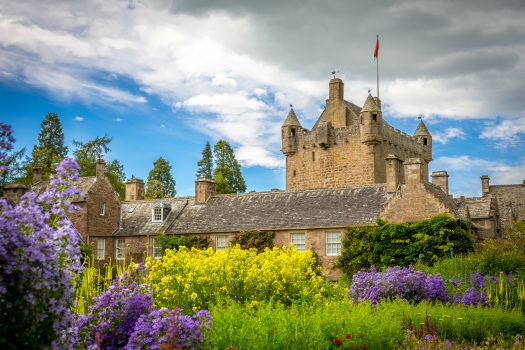 Why are you reporting this puzzle?
In Today's Daily Jigsaw Puzzle, we visit
Cawdor Castle
- a magnificent fortress in the Highlands of Scotland, near Nairn. The legend has it that the castle's location was chosen based on the whimsical decision of a donkey. The Thane of Cawdor supposedly followed a donkey carrying building materials. Where the donkey lay to rest, the castle was built.
With its origins dating back to the late 14th century; the castle is steeped in history and surrounded by picturesque gardens and woodlands.
The core of Cawdor Castle is its medieval tower house, which retains its original design. Over the centuries, additional buildings around this central edifice were constructed, reflecting architectural styles from the Renaissance to the Georgian era. You'll find a rich art collection, tapestries, and antique furniture in the rooms.
The castle is famously linked with Shakespeare's play, "Macbeth." However, this association is a work of fiction; the historical King Macbeth lived centuries before the castle's construction.
Today, Cawdor Castle remains the residence of the Cawdor family. Still, it also welcomes visitors to explore its history and beauty during the warmer months.
The history of the place and the beautiful buildings are a significant attraction – but a living thorn tree is encased at the heart of the castle (believed by some to have mystical properties) – and this tree we would love to visit.
Will you come with us right now
? (Say yes! ♥)
How do you follow a puzzle?

When you follow a puzzle, it means you receive notifications about new comments on the puzzle.