Polypore versicolore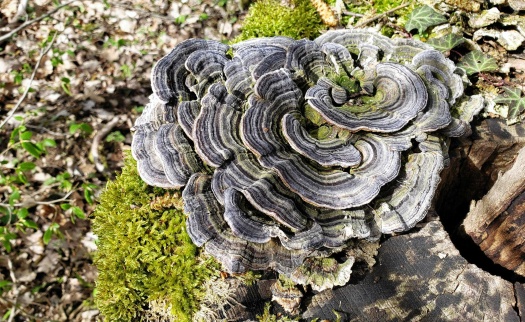 Why are you reporting this puzzle?
Champignon lignivore de la famille des Polyporaceae, vecteur de pourriture blanche.
Présent surtout sur le bois des feuillus, en particulier le hêtre, dont il détruit la lignine.
Le polypore versicolore se développe en étages superposés de plusieurs individus.
Non comestible en raison, notamment, d'une chair coriace, il n'est toutefois pas classé parmi les espèces toxiques.
Do you know enough about copyright?

When you share material online, it's necessary to know what copyright law says about sharing online material. We have created a copyright video guide for you that will give you a basic understanding, along with 4 tips on how to share material within the boundaries of copyright law.