Wedding Invitation..........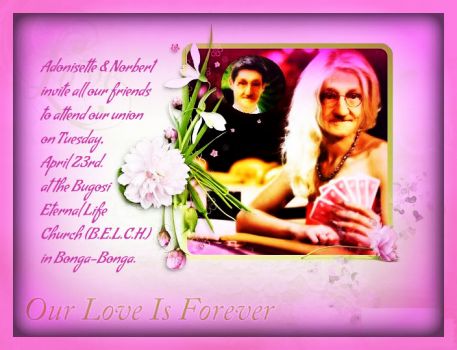 Why are you reporting this puzzle?
Adonisette has asked me to post this invitation to all her new jigidi friends, in the hope that they will
be able to attend the celebration of her wedding to the dashing Norbert, tomorrow at the Bugosi Eternal Life Church (B.E.L.CH)........
Uncle Bluebottle has a fleet of disposable chairycopters at the disposal of those of our guests who feel so disposed as to take their chance, and the reception will be held all over our beautiful island throughout the night........
Tomorrow has been declared a national holiday in Bonga-Bonga......