Jaisalmer Fort, Rajasthan, India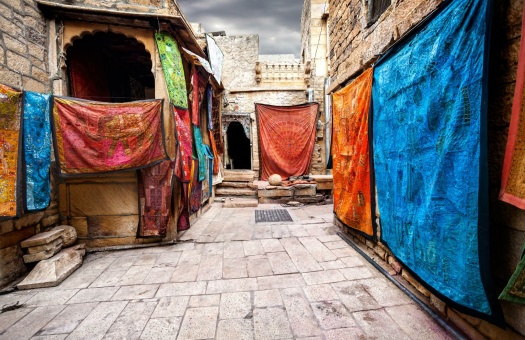 Why are you reporting this puzzle?
In Today's Daily Jigsaw Puzzle, we visit
Jaisalmer Fort
(and try to decide between these beautiful rugs showcased in this city street market), also known as Sonar Quila or Golden Fort.
Jaisalmer Fort is an architectural marvel situated in Jaisalmer, Rajasthan, India. Constructed in 1156 AD by Rajput ruler Rawal Jaisal, the fort stands majestically on Trikuta Hill. It is made from yellow sandstone, which glows golden as it reflects the sun's rays.
This UNESCO World Heritage Site is one of the largest fully preserved fortified cities globally, boasting a rich history and exquisite craftsmanship.
It is also one of the few living forts in the world, with a significant portion of Jaisalmer's population residing inside.
Within its massive walls lie numerous palaces, havelis, temples, and residential buildings.
The fort features a unique fusion of Rajput and Islamic architectural styles, with intricate carvings and ornate jharokhas.
Would you like to
spend some of your Saturday with us visiting Jaisalmer Fort
? We hope so ♥