What, the six foot ladder conversion wasn't enough?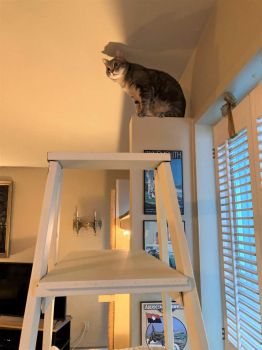 Why are you reporting this puzzle?
Oliver exploring and even though a six foot ladder was converted to a cat tree, he naturally had to see if he could go higher. The wing wall he's perched on is only about 3.5" wide, but there's an easy drop to the ladder tree or to a padded window shelf. Never a dull moment with two young kitty explorers around! Adopted them from a shelter almost two months ago. They'll be a year old on April 30th.
More jigsaw puzzles in the cats category
0:19
Robbos
35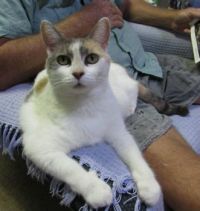 0:29
Dilubreuer
14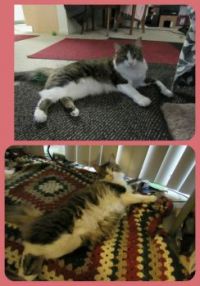 19 January 2017 - 8 April 2016