New Theme Next Week - Kaleidoscopes, Mosaics, Pretty Abstract Images (1 Canada Day)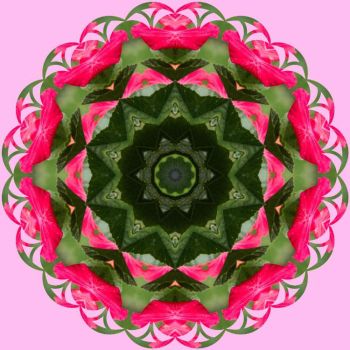 Why are you reporting this puzzle?
I make lots of Kaleidoscopes. For this one I used my hibiscus growing in my front yard. I made this one specifically for this reminder.

Still no word from or about Sue. Sure hope she is convalescing OK.
Are you a Jigidi Plus member?

When you become a Jigidi Plus member, you'll enjoy the completely ads-free Jigidi experience. Also, you directly support Jigidi and help us be as free as possible to make Jigidi even better every day.