Theme this week: Vintage Photos (Especially old B&W ones of community life & family photos)
Theme this week: Vintage Photos (Especially old B&W ones of community life & family photos)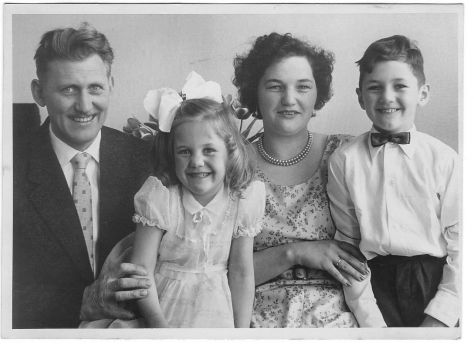 Why are you reporting this puzzle?
In this photo are my inlaws, my hubby and his sister. My hubby must be about nine here and he would be 72 now, so this photo must be taken somewhere in 1957!
I think they looked like stars in a happy family TV series☺☺☺
All four are no longer here!