Cap Malheureux, Mauritius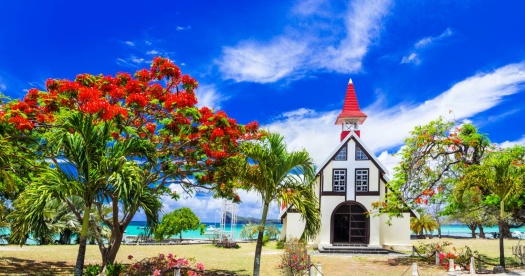 Why are you reporting this puzzle?
In Today's Daily Puzzle, we're in the village of
Cap Malheureux
in
Mauritius
. By 2011 count 5,070 people live in this village.
The name Cap Malheureux translates into "Unlucky Cape."
Today Mauritius is independent, but for many years the beautiful and strategically well-positioned island was fought over by, amongst others, the British and the French. And it was after a battle with the British that had the French at a disadvantage, they named the island "Unlucky Cape."
Now, this picturesque spot seems utterly unshaken by that name and stands in an absolutely glorious mix of (mostly) mother nature's and (a bit of) human's hand ♥
The beautiful and still-active church we see in Today's Puzzle is Notre Dame Auxiliatrice at Cap Malheureux, built in 1938.