The Octopus Machine?
The Octopus Machine?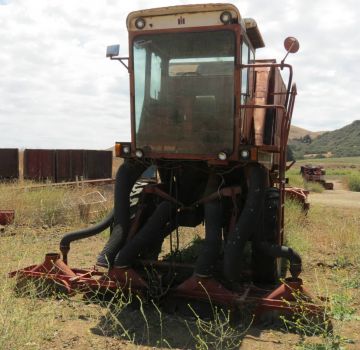 Why are you reporting this puzzle?
This is a flower seed harvester. The apparatus on the ground harvests the flowers and the vacuum tubes suck the mature flowers into a bin. How the seeds are separated from the flower heads I have no idea. I stopped to look at these machines in the Los Osos Valley between San Luis Obispo and Los Osos, California. The gentleman working in the area informed me of what they were. I, at first, had assumed they were cotton pickers until I got a closer look.