May 8 is National Coconut Cream Pie Day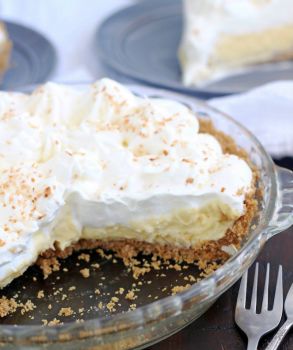 Why are you reporting this puzzle?
Just sit right back and you'll hear a tale
a tale of a fateful trip,
that started from this tropic port,
aboard this tiny ship.

Well, skip it, let's just thank Ginger and Mary Ann. I don't know what their recipe was (some fan board does, I'm sure), but for this one, click on the link below.

Incidentally, if you do click there... Notice how small the tines on the fork up there are? There's a hilarious shot of it, in another pic, shoveled into the cream, and it looks as though someone bit the fork in half.