Granny Takes A Trip.............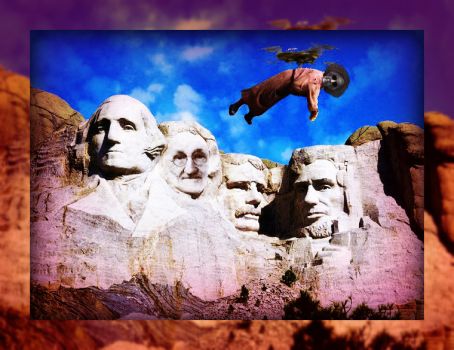 Why are you reporting this puzzle?
Sweetlittleoldgranny today ventured farther afield than usual, as she flew past the famous rock
monument-thingy in America.....
Here of course, we see the famous bust of Adonis B.Bugosi (only recently completed), nestling proudly behind Weorge Gashington.....
Yes, we Bugosis are everywhere!..........