Kaleidos Made from Alexandrite: June's Birthstone!! ~ M
Kaleidos Made from Alexandrite: June's Birthstone!! ~ M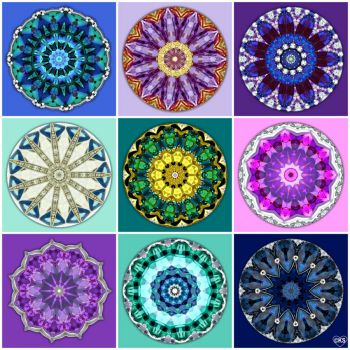 Why are you reporting this puzzle?
Happy Birthday to all Jigidiers who have birthdays in June! I hope you enjoy these kaleidos made from alexandrite – one of your birthstones.

I made these kaleidoscopes from freely available images. I absolutely love making my puzzles, and I hope you love solving them. (❛ᴗ❛)

ALSO, A QUICK MESSAGE TO THE GOOD FOLKS WHO REGULARLY SOLVE MY PUZZLES. I WON'T BE POSTING NEXT WEEKEND (9 & 10 JUNE), AS I'LL BE AWAY FOR A WEEK FROM WEDNESDAY VISITING FAMILY. I'LL BE TAKING MY LAPTOP WITH ME SO YOU MIGHT SEE ME SOLVING AND COMMENTING THOUGH. NORMAL TRANSMISSION WILL RESUME ON 16 JUNE!