DEEP MEANING
DEEP MEANING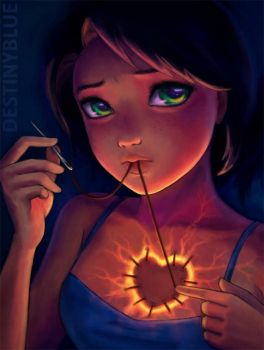 Why are you reporting this puzzle?
"MENDING A BROKEN HEART"
Alice de Ste Croix, also known as DestinyBlue, is a self- taught artist from the UK who has the ability to convey her emotional state through the several pictures she draws.
She has survived a suicide attempt and for many years suffered severe depression, anxiety and psychosis.
She is recovering in a charity run center, Suicide Respite Center.