A villa in Cantabria, Spain, designed by Antoni Gaudi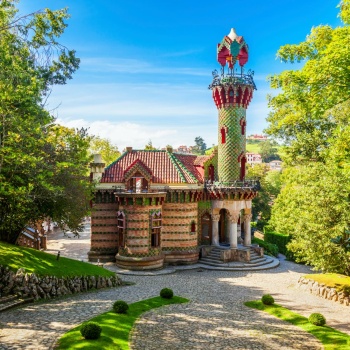 Why are you reporting this puzzle?
Have you ever seen a building like this?
This here is '
El Capricho
' – a villa in Comillas, Cantabria, Spain, designed by Spanish architect Antoni Gaudi (1852 – 1926).
The villa was built in 1883-85 to use during summertime for a client. The client, however, never came to use the house as he died before it stood finished. The house then became a summer residence for other people who could afford the impressive building.
If this building intrigues you, you can read much more about
the impressive work and history of Gaudi here
or get a great quick (ca. 4 minutes) introduction to Gaudi and his most famous work in this easy-access short video '
Who is Antoni Gaudi
?'.