paris-time-capsule2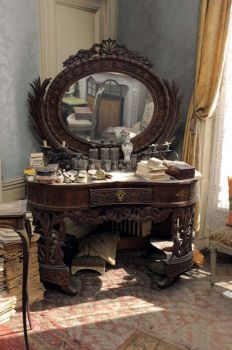 Why are you reporting this puzzle?
Madame de Florian inherited a Parisian apartment from her grandmother in the city's 9th arondissement. The apartment building is located by the famed red-light district and the Opera Garnier. When the fighting of World War II threatened to spill into Paris in 1942, de Florian left the city and her apartment at 23 years old to live in the south of France in the French Riviera.

The apartment remained completely untouched for the next 70 years and de Florian continued to pay rent on the property during the entire time it was unoccupied. In fact, the apartment was only discovered when de Florian died at 91 years old.