George Sawyer in Wickenburg, AZ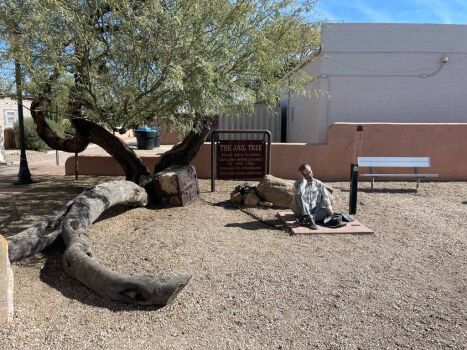 Why are you reporting this puzzle?
Just part of the history of the wild west. While jails were difficult to make strong enough to hold prisoners until the judges arrived in town, the town Sherrif would often chain the prisoners to trees that were too stout to be broken. However, in George's case, he was known to wander into a local saloon with a log chained to his wrist or leg. Gotta love the wild west!!