Miss nr 2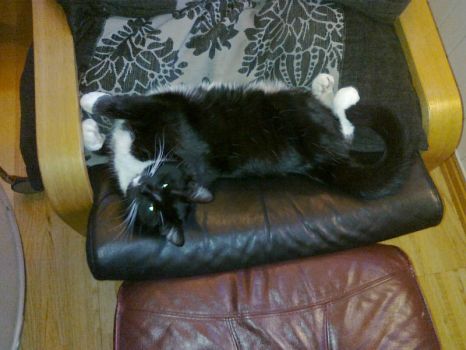 Why are you reporting this puzzle?
Black and white female cats tend to go by the name Miss in our home.

Here we have Miss nr 2, adopted as a kitten in late 2009 after loosing our two old cats to old age in a short timespan.

Miss nr 2 is still going strong. Now in wintertime she is mostly relaxing indoors, but in a few weeks when spring hopefully arrives, she probably will once again become an out-door cat. She will come in to the house for some dry-food, but I rarely see her, because she is not overly fond of me.

You see - I'm the one who gives her the medication against tics and other parasites - and she does not like to be held by anyone.

She has an upcoming vets appointment, carefully sceduelled to wintertime, but it can be difficult to catch her if the weather is good enough for her to be outside. We have a cat-flap, so the cats can come and go as they want.
Do you know how to save puzzles for later?

If you want to save a puzzle for later, you can bookmark it, and it will stay in your bookmarks – waiting for you ☺