July Virtual Party (Jul21P03) - All Are Welcome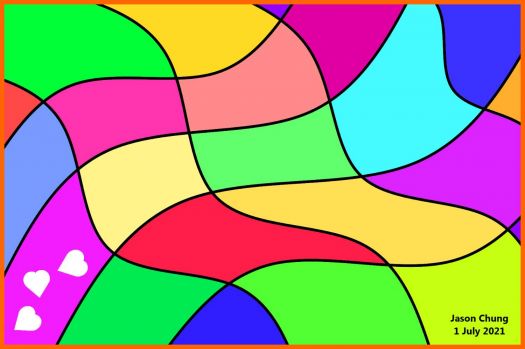 Why are you reporting this puzzle?
"No bought potpourri is so pleasant as that made from ones own garden, for the petals of the flowers one has gathered at home hold the sunshine and memories of summer, and of past summers only the sunny days should be remembered."

- Eleanor Sinclair-Rhode


Dear Friends, Jigidiers and Guests,

I am hosting a virtual party for the celebration of all July babies and wedding anniversary couples. Joyfulli will be celebrating her birthday and Webpeggy's furry boys (Petey and Pal) and her mother's cat, Kit Cat will all be with us as these 3 boys will be celebrating their adoptiversary in July. For our furry friends, I have arranged for some tasty fish dishes for them, and of course, gifts of catnip toys. These 3 boys and Webpeggy have been following and attending my virtual parties since the day they first found out that I host monthly virtual parties. Thank you, my dear and faithful friends.

Happy Birthday and Happy Wedding Annivesary to all who celebrate these happy occasions in July. May all who were born in July or are married or will be marrying in July have a wonderful, healthy and happy life. Let us raise our glass of champagne and toast to their Happiness and Good Health.

The Magic Carpet has flown all of you to Newport, Rhode Island where we will start the day with a great breakfast - Specialty Coffees, Sandwiches, Johnnycakes, etc.

Then, we will enjoy ourselves on the beautiful, scenic, winding Ocean Road Drive with stunning views - the most beautiful stretch of road in Newport. Along this drive, we can see the dramatic Atlantic shoreline with beautiful rocky coast and waves crashing in, beaches, vast expanse of the ocean and the many large elegant mansions with vast grounds and ocean views, and gorgeous yachts and sailboats gliding on the sea. There are lots of places where we can stop and take in the lovely scenery - lots of photo opportunities. We can enjoy some kite flying in the public park, enjoy the magnificient ocean views and fresh air.

Lunch will be freshly caught seafood cooked according to Newport style. Lunch items include Clam Cakes, Calamari, Lobster Rolls, Fresh Oysters, Pizza Strips, Clear Clam Chowder, Salads, and Apple Cider Donuts, and Ice Cream, etc. Refreshments will be ice-cold Del's Soft Frozen Lemonade. There will be Vegan and Vegetarian Set Lunch for all friends who prefer these dishes. Of course, there will be Birthday and Wedding Anniversary Cakes along with Champagne and Fine Wine.

Suggested activities for the afternoon would be enjoying the Cliff Walk or a going for a Tour of Newport.

At sunset, we will set sail on a private yacht where we will enjoy the scenery of the coastline, the sunset and the ocean, Dinner and fine Champagne will be served on board.


Dear friends, I hope that you have enjoyed this virtual party in Newport, Rhode Island.

I look forward to seeing you at my next Virtual Party which I will host on 1 August 2021.
I hope to meet up with all of you in next month, especially if you have an occasion that you would like to celebrate with us :-)

Cheerio,
Jason :-)

This puzzle is posted in 4 sizes - 12, 96, 260 and 600 pieces.
Please enjoy and have fun solving this puzzle.


Puzzle 823

jasonchung2 is my main account.
I also post puzzles at jasonchung (my second account).
jasonchung1 (my third account) is now a sealed account, however, you can still solve puzzles there.