18.36.54, Connecticut, USA Master Bedroom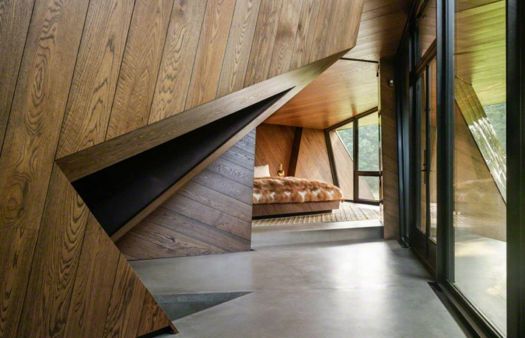 Why are you reporting this puzzle?
Despite the sharp corners, a seamless flow is created between the living, dining, kitchen and sleeping areas. The only thing that distinguishes each space are gentle changes in the height of the concrete floors. Surrounding floor-to-ceiling glass walls mean inhabitants can enjoy the natural environment even if they don't want to step outside.
Did you know you can solve a puzzle in a different size than its original?

If you're interested in a particular puzzle but find it too large or small, you can adjust the number of puzzle pieces to better align with your preferences ♥️ To learn more, please refer to our information on the new resize feature 👍