The desert in bloom around Tucson in late February and March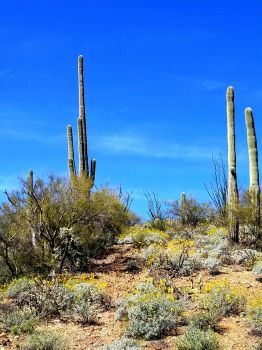 Why are you reporting this puzzle?
Flowers grow on the Brittlebush after the winter rains. You can see the magnificent saguaro cactus, and on the top of the hill to the right are Ocotillo cacti with tall slender branches which can be used as fence materials.