Dignity of Earth and Sky Statue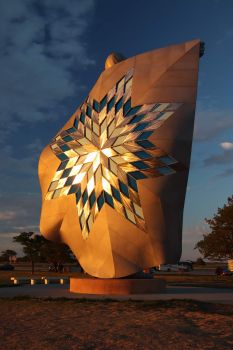 Why are you reporting this puzzle?
Located at Chamberlain South Dakota, Lewis and Clark Information Center on I-90. Erected in 2016. This photo was taken at sunset showing the quilt the maiden is holding.
What are the symbols on the jigsaw puzzles?

When you browse jigsaw puzzles on Jigidi, you may notice different symbols on the puzzles. One symbol lets you bookmark the puzzle for later, and other symbols tell you about any previous activity you may have on the puzzle.