Impalas in the sunset in Africa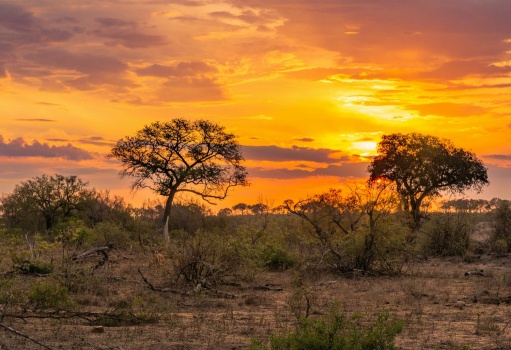 Why are you reporting this puzzle?
This image did not have any information attached to it other than it is impalas grazing on the savannah in the sunset somewhere in Africa. It drew us in – the quiet scene is overwhelmingly beautiful, and we can smell the land.
The impala is a medium-sized antelope that lives in eastern and southern Africa (so we can assume this image is from these areas).
They are mainly active during the day and live in woodlands and savannahs. They prefer places near water sources and away from tall grasses as predators could be concealed there.
Do you see
the impalas
grazing in Today's Puzzle? One of them seems to have spotted us, while the other couldn't care less and is peacefully grazing ♥
What are the symbols on the jigsaw puzzles?

When you browse jigsaw puzzles on Jigidi, you may notice different symbols on the puzzles. One symbol lets you bookmark the puzzle for later, and other symbols tell you about any previous activity you may have on the puzzle.