Desserts Around The World - Ireland - Sweet Soda Bread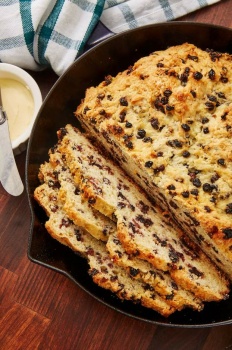 Why are you reporting this puzzle?
Soda bread uses baking soda instead of yeast, which means there's no rising time and very minimal kneading. Savory versions of soda bread are common but increasing the sugar and adding raisins or currants can create a sweet version. Traditionally the bread is baked in an iron skillet but a regular pan can be used.