Projectile Point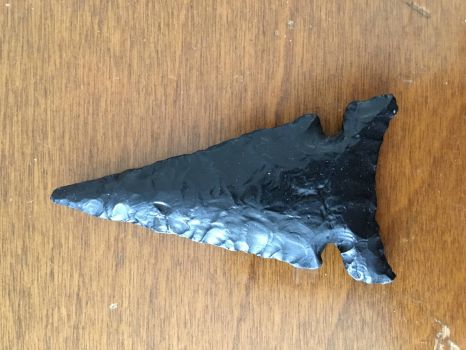 Why are you reporting this puzzle?
Though it looks like the real thing, it isn't - not really. It is a bronze die cast of a projectile point. The original point was found near Joseph, Oregon. They decided to create more these little gems as souvenirs for tourists who come to the foundry.

The town of Joseph, named after the great Nez Perce leader Chief Joseph, has become an artists mecca. That occurred because of the original foundry there. It had its beginnings creating machinery, but has since become a resource (along with some new foundries) for artists.

A big thanks to my parents, who recently took a trip to Joseph and brought me this wonderful gift.