Sam ❤️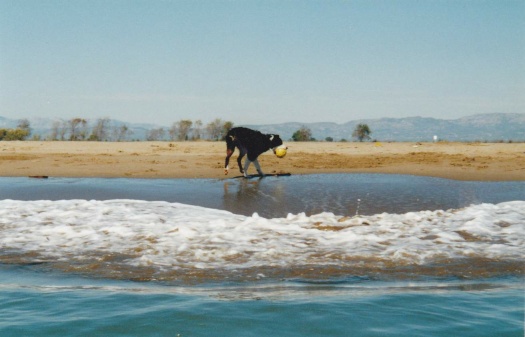 Why are you reporting this puzzle?
About 5 months old here, playing at the beach at the Ebro Delta in Spain.
Sam liked to play near water but only went in to retrieve a ball or to cool his paws. He didn't like to get all wet. As far as I remember he only really swam once: when we were swimming and he wanted to be near us, not stay alone at the beach.
Image copyright: Photo by Yvonne (Samsammy)
More jigsaw puzzles in the dogs category
Are you curious about how do we review content on Jigidi?

At Jigidi, we celebrate what connects us and steer clear of divisive content because how we meet each other matters. It forms us. When we review the content, we use four 'lenses' and look for what the image or comment is most.