'Skyward' Sculpture Collage-4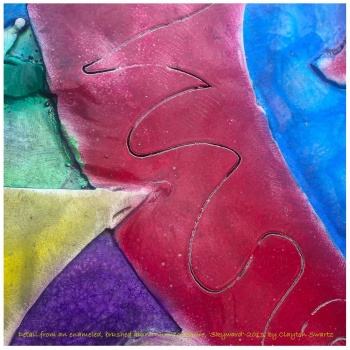 Why are you reporting this puzzle?
I first discovered the vibrant enamels and bold geometric forms of talented Sarasota artist, Clayton Swartz, a couple of years ago on the campus of Florida Gulf Coast University while attending a photographic conference. Created in 2011, the nearly 12' sculpture, created from brushed aluminum and enamels, offers much to the eye on a macro level. I hope you enjoy it!
Are you looking for something particular?

Did you know you can select specific themes of jigsaw puzzles on Jigidi? We have 10 main categories with countless subcategories. Dig in to find your favourites ☺