FLOWERS FOR MY FRIEND...ANN...WE LOVE YOU!!!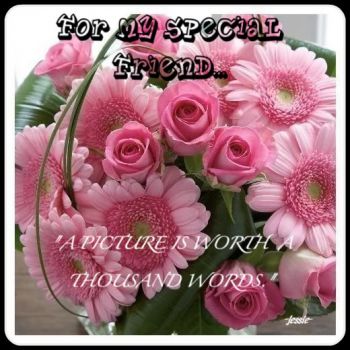 Why are you reporting this puzzle?
My dearest Mamacita',
These flowers are for you, my good friend! You are in our daily thoughts and prayers! Know that you are so very loved by many! Wish I could be there with you to hold your hand, to get on the nurses when they don't get your med's to you on time! To read to you til you fall asleep, and tell you fun stories to keep your mind occupied. To tell you just how much you really mean to me, and how much I miss you already! You've been a really great friend to me this past year, my rock in tough times! Thank you for taking me under your wing, and for caring so much about me, for being my friend! I will miss you calling me your 'Little Chica' I really loved that you know! It always gave me a big smile and made me feel so good inside! I will never forget you, dearest Ann! God bless you!