Black History Month in the USA is February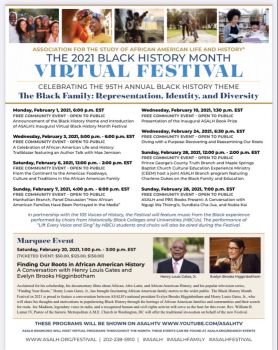 Why are you reporting this puzzle?
The 2021 Black History Month Virtual Festival is celebrating the 95th Black History Theme "The Black Family: Representation, Identity, and Diversity" These programs will be shown for FREE on ASALHTV at  https://www.youtube.com/ASALHTV
ASALH branches will host virtual programs throughout the month. More can be found at  https://asalh.org/  Association for the Study of African-American Life and History®.
Did you know you can invite a friend to a jigsaw puzzle?

Sometimes we come across a fantastic puzzle or interesting comments and think of a friend who would appreciate sharing our experience. Here is how you invite a friend to a jigsaw puzzle on Jigidi ☺