Happy Birthday, Kirsten ~ LET'S HAVE FUN!
Happy Birthday, Kirsten ~ LET'S HAVE FUN!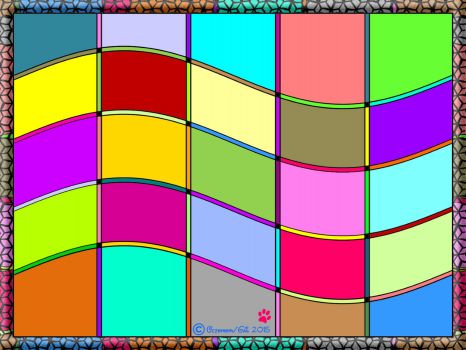 Why are you reporting this puzzle?
Happy birthday, my dear friend Kirsten. May you have many more happy and healthy ones in the future. Because you're so special, I made you two puzzles. I had been working on a puzzle with this format. It had people on roller coasters, skateboards and bumper cars. I failed to follow the advice I give to everyone who will listen ~ save, save, and save, every couple of minutes. Unfortunately, I got so wrapped up in moving images from one layer to another and from one file to another that I forgot to save the images. Wouldn't you know it ~ there was a huge power surge (not uncommon for here). It lasted less than one second, but in that half second, it wiped out all the clock times on my alarm clocks, stove, microwave, you name it ... and it turned my computer off, taking with it all my images. Oh well, not much I can do about it except create another one (the patterned one) for you, with a bonus blank one! Enjoy, and much love coming your way.