Lunch with Sam ❤️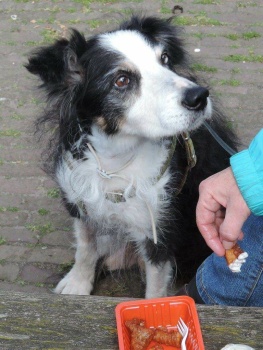 Why are you reporting this puzzle?
Can I have one? Of course he got one! Or two? Or more? Can't remember. It was fish and he loved it!
He was on prednison then (April 2014) and his coat shedded almost completely. Luckily he could stop taking the prednison, it was only for a short while and his coat came back, more beautiful than ever :))

Image copyright: Photo by Yvonne (Samsammy)
What's up with Jigidi and erotica?

Blatant sexual objectification is not allowed on Jigidi. You'll find our review criteria for erotica here, along with a more in-depth rundown on our stand on blatant sexual objectification on Jigidi.