Horseshoe Bend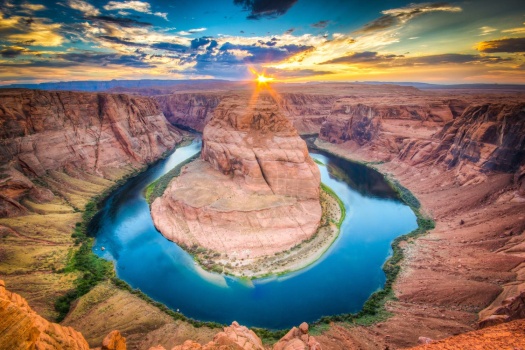 Why are you reporting this puzzle?
Oh my, how about this!
In Today's Daily Jigsaw Puzzle, we visit
Horseshoe Bend
, which can be found near Page town of Arizona in the United States. It was named because of a small river stream that flows and winds around a large red rock boulder in the shape of a horseshoe.
The Horseshoe Bend is estimated to be about 4,200 feet (1,280 meters) wide. The bend is about 1,000 feet (305 meters) deep. It is made up of three rock layers. The bottom fraction is a layer of Kaibab Limestone, the middle is Coconino Sandstone, and the top is Hermit Shale.
But enough talk - would you like to see it for yourself?
This beautiful video
will take you there right now ♥
Are you looking for something particular?

Did you know you can select specific themes of jigsaw puzzles on Jigidi? We have 10 main categories with countless subcategories. Dig in to find your favourites ☺