untitled (2)
untitled (2)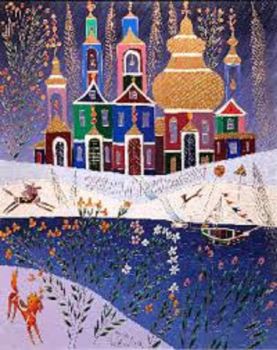 Why are you reporting this puzzle?
Yuri Gorbachev (born December 29, 1948 in, USSR) is a Russian painter and sculptor.

Since 1991, he has lived in the United States and creates in his Manhattan studio in New York City. He has been called the "Russian Rousseau".[by whom?]

Over the last forty years Gorbachev's career has reached the highest level of international art. Yuri Gorbachev created his own unique technique of painting on canvas, using non-ferrous metals (gold, bronze), special varnishes and enamels, completely removing black from the palette.