Tuatara of Southland.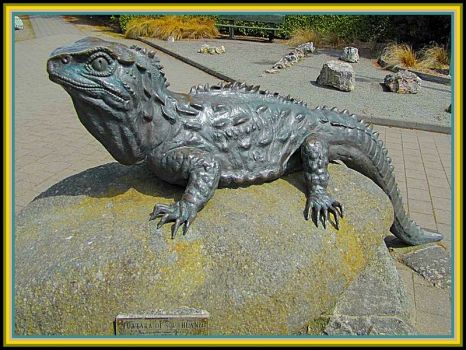 Why are you reporting this puzzle?
Bronze statue in the park, Invercargill.
Found only in New Zealand, the tuatara's closest relatives are an extinct group of reptiles from around the time of the dinosaurs. This is why some scientists refer to tuataras as "living fossils."
Wow, imagine meeting up with one of these on a walk through the bush!