Themes "Fairs, Fun times"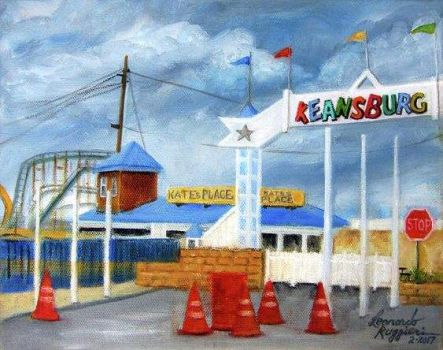 Why are you reporting this puzzle?
Keansburg Amusement Park, NJ - USA

New Jersey artist Leonardo Ruggieri was born in Italy and relocated to the United States at an early age.
Most of Leonardo's paintings are about people and urban settings of daily life with some excursions into still life, scenery and exotic masquerades of people. Leonardo works primarily with oils and acrylics. His paintings capture life's most unusual settings and moods with strong realistic passion. They tell stories of everyday life. So if you're looking for a good story, look at Leonardo's paintings, they tell about life.
Did you know you can invite a friend to a jigsaw puzzle?

Sometimes we come across a fantastic puzzle or interesting comments and think of a friend who would appreciate sharing our experience. Here is how you invite a friend to a jigsaw puzzle on Jigidi ☺