Lungern, canton of Obwalden, Switzerland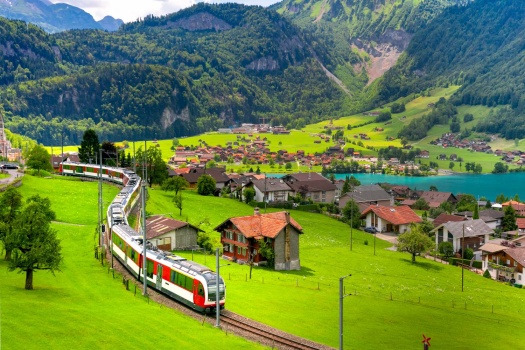 Why are you reporting this puzzle?
In Today's Daily Puzzle, we visit
Lungern
. A village 750 meters above sea level in the canton of Obwalden in Switzerland. The basin in which the village is located is only open to the north. 2,119 people live here (per 2018 count) and get to enjoy the local nature and Lake of Lungern, which we also see in Today's Puzzle.
Lungern dates back centuries - the first legal proof of Lungern is from 1275.
Do you see the red train in the puzzle? Let's
take a ride on that very train
and enjoy the glorious scenery of Lungern and its surroundings ♥
Give us a sense of you

We always encourage Jigidi puzzlers to add an image to their profile to give their fellow puzzlers a sense of who is behind the profile name. And if you include a profile description - even with just a few selected words - it will further help the community understand who they are lucky enough to have come across on Jigidi! ♥