Wally gets a bath
Wally gets a bath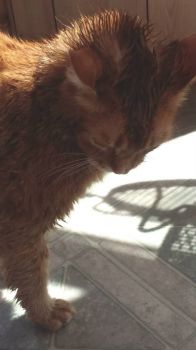 Why are you reporting this puzzle?
Wally: "I will get her for this!"
Wally got out of the house last night - in the rain, of course - could not find him - he showed up under the porch - wet, dirty, leaves all over him. Had to give him a bath today. He's an in-door cat.