Yes, the Road is On Fire!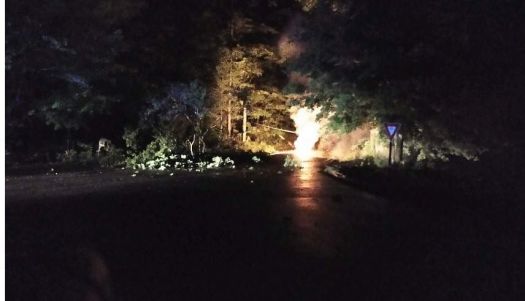 Why are you reporting this puzzle?
Public Service Announcement (Courtesy of Tropical Storm Isaias, as performed at my sister's house)

When power lines are down, do NOT underestimate the power of the electricity in them. There is enough juice to SET THE PAVEMENT ON FIRE. (and this was at night, in the rain).

Stay away. Call the electric company, call your local emergency services, and just stay away. And if the woman in the road tells you to turn around (this would be my sister) do NOT scare her by being too stubborn to listen. (Luckily they did listen in the end).