Valles Caldera in the Jemez Mountains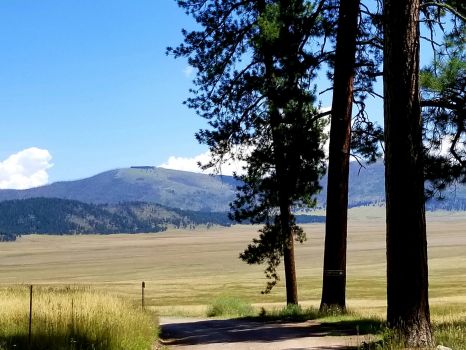 Why are you reporting this puzzle?
Valles Caldera (or Jemez Caldera) is a 13.7-mile (22.0 km) wide extinct volcanic caldera in the Jemez Mountains of northern New Mexico.[1] Hot springs, streams, fumaroles, natural gas seeps and volcanic domes dot the caldera floor landscape.[3] The highest point in the caldera is Redondo Peak, an 11,253-foot (3,430 m) resurgent lava dome located entirely within the caldera. Also within the caldera are several grass valleys, or valles, the largest of which is Valle Grande (locally /ˈvaɪ.eɪ ˈɡrɑːndeɪ/ VY-ay GRAHN-day), the only one accessible by a paved road. Much of the caldera is within the Valles Caldera National Preserve, a unit of the National Park System. In 1975, Valles Caldera was designated as a National Natural Landmark by the National Park Service.[4]