Sorting My Correspondence......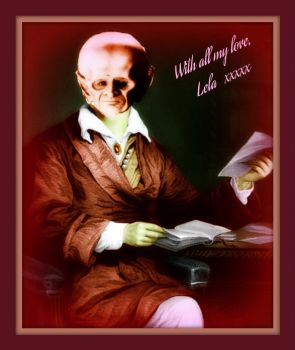 Why are you reporting this puzzle?
As I've not been about much lately, due to preparations for the upcoming wedding and affairs of the tadpole, I thought I'd post this elegantly stylish portrait of myself for your enjoyment......or not, as the case may, or may not be......
Part of my job as renowned world-leader involves sifting through the endless streams of
correspondence sent by my adoring fans, as well as dealing with threatening letters, unpaid bills,
requests of free tadpoles, and marriage proposals..........I once had to deal with three letters - ON THE SAME DAY!........
Anyway, I hope this will tide you over while we await the imminent wedding of my auntie Adonisette......