full fluffy strand of puffs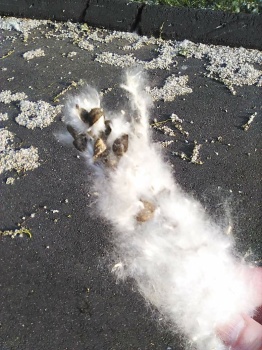 Why are you reporting this puzzle?
Here is what a full strand of new puffs look like - this flew off the tree. Can someone please identify this tree for me? There is a heavily wooded area in a deep ravine with a brook nearby, and one or more trees is dispersing cottony puffs that are all over the lawn. Do you know what this tree is? I would really appreciate it! The cotton puffs fly all over. IThere are two other photos. Thank you for any help or suggestions about how to identify this species of tree!
What are the symbols on the jigsaw puzzles?

When you browse jigsaw puzzles on Jigidi, you may notice different symbols on the puzzles. One symbol lets you bookmark the puzzle for later, and other symbols tell you about any previous activity you may have on the puzzle.