Niagara Falls - Bridal Veil Falls, American Side - Frozen - Winter 2013-2014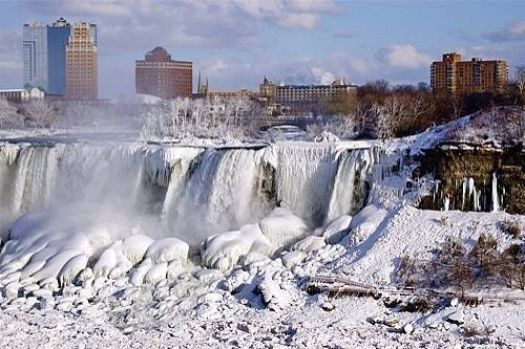 Why are you reporting this puzzle?
It is not too often in history that Niagara Falls freezes over. In 1911, both the American and Canadian sides of the Falls froze over. This year, Bridal Veil Falls, an area of the Niagara River that falls over the Niagara Escarpment on the American side of the Canada-U.S. border, has almost frozen over. You can see by the mist that some part of it is still flowing. Temperatures in Southern Ontario and Upper New York State have been below zero on both the Celsius and Fahrenheit scales for most of the Winter season. Enjoy!