Lake Gairdner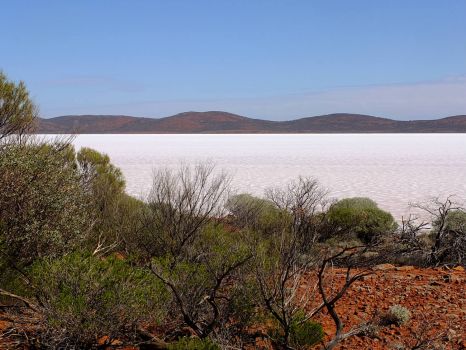 Why are you reporting this puzzle?
The lake is over 160 km (99 mi) long and 48 km (30 mi) across with salt over 1.2 metres (3 ft 11 in) thick in some places.
Lake Gairdner along with Lake Everard and Lake Harris form the extent of the Lake Gairdner National Park. The lakes were all once part of an inland sea that stretched all the way to the Gulf of Carpentaria.
Six ephemeral creeks feed the lake including Garden Well Creek, Gorge Creek and Yeltabinna Creek.
Salt Lake Racing
Speed Week 2009
It has been a site for various land speed record attempts on its salt flats and is currently the location for the annual Speed Week event run by the Dry Lakes Racers Australia.